In the last 10 years, the local construction industry has seen enormous growth, leading to the success of many building companies in Uganda.
Undoubtedly, despite growing competition from international contractors, a small number of indigenous companies have continued to dominate the local construction scene for several years.
Today, the construction industry in Uganda accounts for more than 12% of Uganda's GDP and has been growing steadily for the past 20 years, despite recent inflationary pressures. Local contractors with a reputation for high-quality infrastructure can be found on the country's comprehensive list of building construction companies.
Are you a project manager looking for the best construction companies in Uganda?
If yes, then pay attention!
Here is a list of the top five best construction companies that are at the heart of the construction industry.  Learn more about each construction company, their industry expertise, and some noteworthy projects they've worked on.
#1. SBI International Holdings Uganda
Shikun & Binui – SBI Infrastructure Ltd, is the parent company of SBI Uganda. SBI Uganda is valued for its expertise, efficiency, and stability.  SBI projects in Uganda include industrial, commercial, institutional, and residential building construction, as well as civil engineering, development, and construction.
To date, SBI Construction Company has completed and delivered over 920 kilometers of road. The company is now working on two major projects:
The18-MW Kikagati Hydropower Project
The creation of a new Kabaale International Airport in Hoima, Western Uganda.
#2. Ambitious Construction Company Ltd Uganda
Ambitious Construction Company Limited is now one of Uganda's largest construction businesses, having completed a wide range of projects and employed over 1500 people across its operations.
Ambitious Construction Company Limited has decades of construction experience and has played a significant role in Uganda's commercial and residential growth, earning a reputation for both creativity and professionalism.
Some of the notable projects ambitious construction company has accomplished include:
All Saint's Cathedral Kampala – Phase -II Kampala.
Hazel Residency at Namugongo – Kampala.
NHCC Namungoona IV Housing Project Kampala.
May Fair Cacino, Kisozi Close – Kampala.
TV Studio Complex, Uganda Broadcasting Corporation (UBC) Kampala.
#3. Orlando Engineering & Construction company Ltd
Orlandoh is a well-established Engineering & Construction company that specializes in general construction and the manufacture of metal steel tanks for aviation fuel, diesel, and petroleum storage that meet and exceed the needs of a wide range of customers' designs and models.
Orlandoh engineering is a rising brand in the concrete and civil construction industry. The Company boasts of skilled professionals and the necessary equipment for the correct testing of construction components like as concrete, soil, aggregate, steel, maceration and asphalt.
Some of Orlandoh Engineering company's notable projects include:
UNDERGROUND FUEL TANKS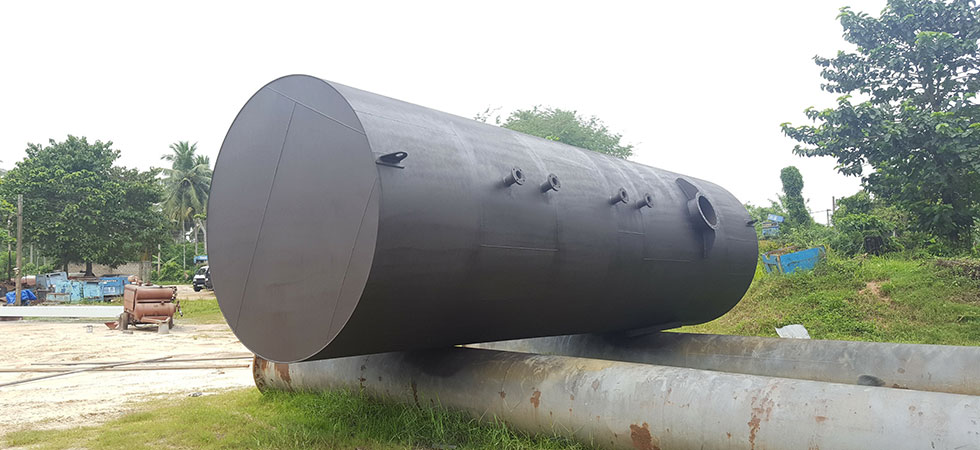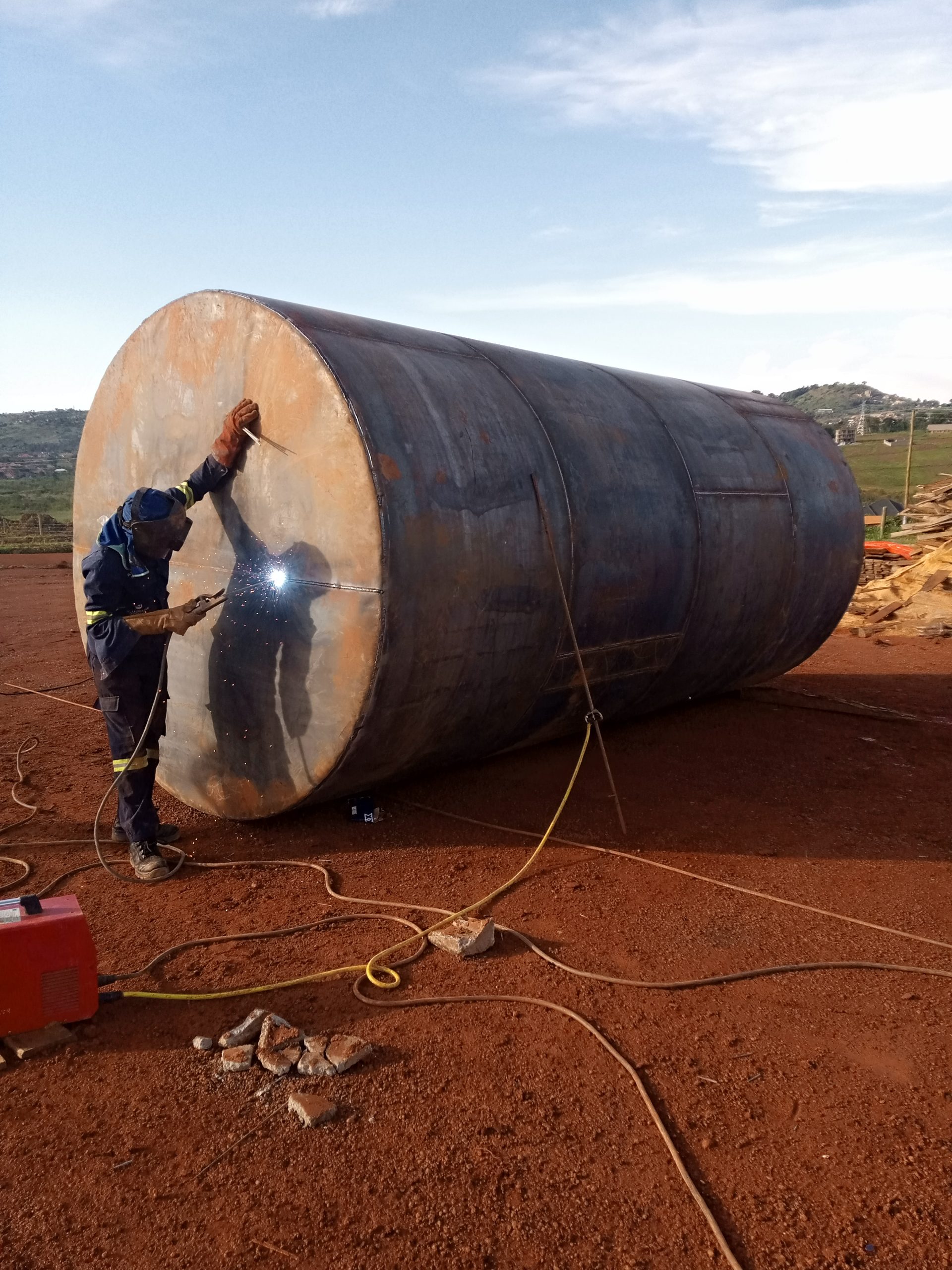 FIELD ERECTED VERTICAL ABOVEGROUND FUEL TANKS: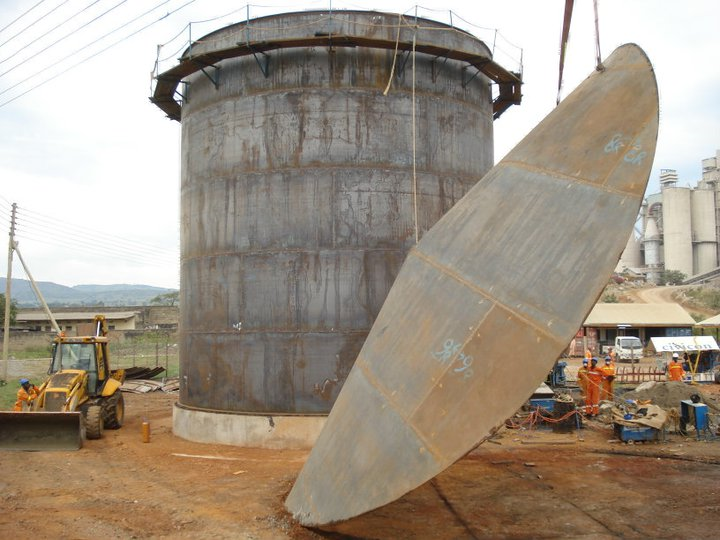 HORIZONTAL ABOVEFROUND FUEL TANKS / FUEL STORAGE FACILITIES: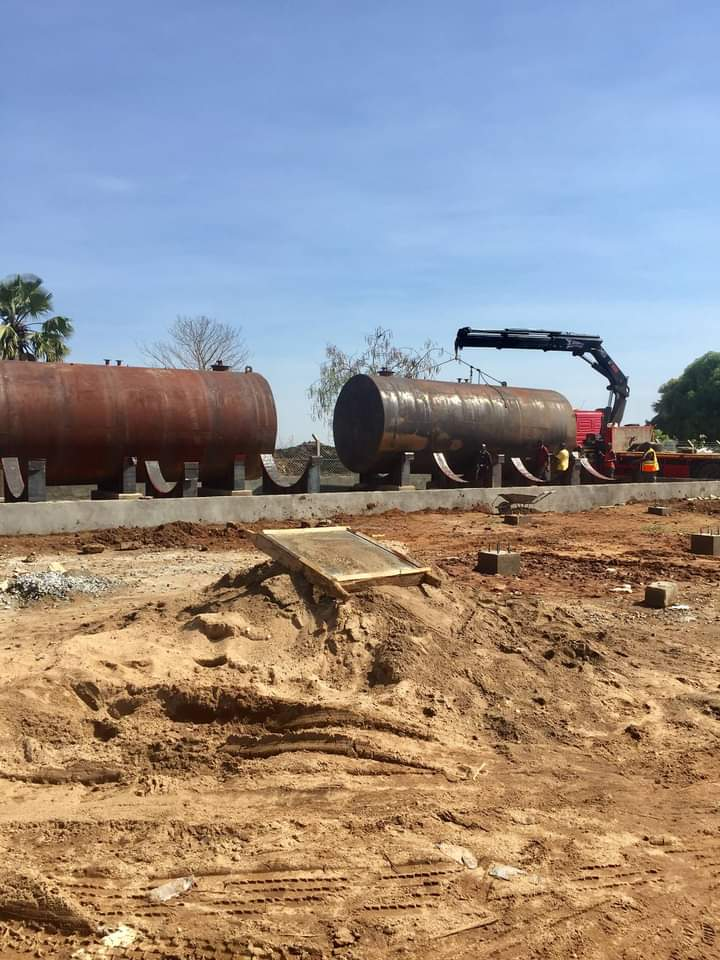 PETROLUEM PRODUCT PIPELINE WORKS / OIL/GAS:
ELEVATED WATER TANK INSTALLATIONS:
For farms and large building estates
DOMESTIC ELEVATED WATER TANK INSTALLATIONS :
INDUSTRIAL ELEVATED WATER TANKS INSTALLATIONS:
Orlandoh engineering offers a broad range of concrete construction services to tailor a delivery system that meets the needs, priorities and budgets of the customers. Some of the services provided include:
Formwork and foundation
Excavation and earthworks
Steel erection
FUEL STATIONS CONSTRUCTIONS:
Check out the contact details if you're interested in contracting Orlando Engineering Company.
Contact details
Susie House Room (16) Plot .1001. Gaba Road.
O Box 5054 K'LA (U)
Email: [email protected], [email protected]
phone : +256 777 517 330   –  whatsapp No.
#4. Roko Construction Ltd
Roko Construction Limited is a company that specializes in construction. It was established in 1969 and is now one of the country's top construction and civil engineering groups. In 2016, Roko Construction Limited won a tender to design, plan, construct, and operate the JLOS House Project, an 80,000 square meter 861,113 square foot government office development in Kampala, Uganda.
Some of Roko's projects include:
Uganda Martyrs Namugongo shrine
Mapeera House, the headquarters of Centenary Bank,
Uganda Cancer Institute
Mestil Apartments
DFCU House, the headquarters of DFCU Bank.
ROKO Construction Limited has grown into a self-sufficient firm in the majority of construction disciplines, employing around 1800 employees on average.
#5. Krishna Construction Ltd
Krishna Construction Ltd began as a construction company in 1999 and has since defined its goals and established itself as one of the industry's leading construction companies in Uganda.
The company offers highly tailored services to satisfy the increasing needs of unique customers, with a strong workplace of professionally qualified construction managers, engineers, and supervisors backed up by the newest construction equipment and technologically updated work environment.
One of Krishna's notable projects include:
#6. Nexus Uganda Limited
Nexus Uganda Limited is a Ugandan construction business with extensive construction experience, owing to the company's familiarity with the country's geography. The firm provides structural and technical services to clients, as well as project management and advice on a variety of projects.
Interior design, aluminum fabrication and construction, electrical and water engineering, carpentry and joinery, structural renovations, and scaffolding are among the services offered by Nexus Uganda Limited.
In addition, the firm provides technical assistance in all aspects of building.
Check out some of the notable projects accomplished by Nexus here.
If you're interested in working with AECOM, check out their contact information below.
#7. Excel Construction Ltd
In 1992, Muljibhai Madhvani and Company and Gomba Construction Ltd founded Excel Construction Ltd as a joint venture.
Among its notable projects are:
The supply and installation of five pressed plated tanks at Buwenge, Kamuli, Pallisa, Kayunga, and Bukoto.
Construction of a 70-bed private wing at Nsambya hospital
Construction of a box culvert and retaining wall at the Jinja Nile Bridge.
Contact Excel construction Ltd Company if you're interested in working with them.
#8. Raghwani Construction
Founded in 1982, Raghwani Construction Company began on a small scale, but has since developed, evolved, and diversified to become one of the top contractors in Uganda offering a wide range of recognized and quality-based services.
Some of Raghwani's notable projects include:
Development and renovation of Port Bell in Kampala
Construction of Mukwano Industries and soap factory
Refurbishment of Gapco Properties and fuel stations
#9. Seyani Brothers & Co Ltd
Seyani Brothers & Company (U) Limited  also known as SBC is a name that is inextricably linked to the construction business. The company has had a great journey of excellence since its inception in Uganda over 15 years ago, on its path to becoming acknowledged as one of the premier civil engineering and building construction companies in the East African region.
The company began in 1978, when two enterprising brothers noticed an opportunity in the construction industry and decided to start doing renovations and subcontracting jobs for established builders.
SBC is has gained its reputation for accomplishing projects on schedule and within budget thanks to its accumulated expertise, speed, and quality standards.
Seyani Brothers and Company Uganda Limited received the 2015 Uganda Sustainable Development Award and was named one of Uganda's Top50 Sustainable Development Agencies in recognition of its significant contribution to Uganda's social-economic development and achievement of the UN Sustainable Development Goals.
Some of Seyani's notable construction projects in Uganda include:
Paraa Safari Lodges
Kibuli Police Training school
Contact details
1469, Ggaba Rd.
P.O. Box 21745, Uganda, Kampala
#10. Mutoni Construction Uganda Ltd
Mutoni Construction Uganda Limited also top on the list of Uganda's best construction companies. The company has over the years, become a full-service manufacturing firm, becoming a civil works leader. It offers the construction of warehouses, roads, telecom projects, earthwork, and civil works.
Conclusion
That's our list of the 10 best construction companies in Uganda.  while each one provides excellent services in their respective niches, there are a few that stand out overall, and that's the first 3.  Orlandoh, SBI Holdings, and  Ambitious Construction are the very best in the business